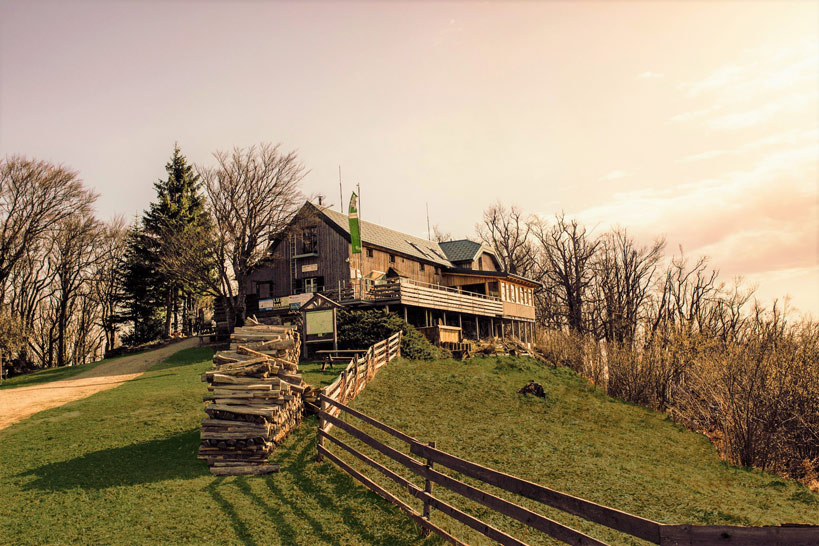 Situated at 1107m in the Viennese Alps, we can be reached by 10 paths from 3 districts.
Dear hikers!
We have since 17.03.2022 open again for you!
All the best, the Enzianhütte team
For overnight stays please be sure to book in advance! Sunday and Monday no overnight stay possible. Hot cuisine ONLY until 19.30h. Breakfast from 7.30h.
Tel.: +43 (0)676 78 29 081
email: enzianhuette@kieneck.at

Enzianhütte at Kieneck 1107m above sea level
Since 2017 Steffi and Simon manage the hut, from 2022 Beate complements the motivated hosts.
Our goal is to spoil hikers and visitors with regional and seasonal delicacies. What we can we grow ourselves in the garden, produce
produce homemade schnapps, cook jams, try our hand at bacon. Pesto, chutneys and juices and have fun to always come up with new delicacies.
Those who stay with us can, in addition to a cozy cottage evening, also watch atmospheric sunrises and sunsets.
We are looking forward to you